Hand Woven Dish Towels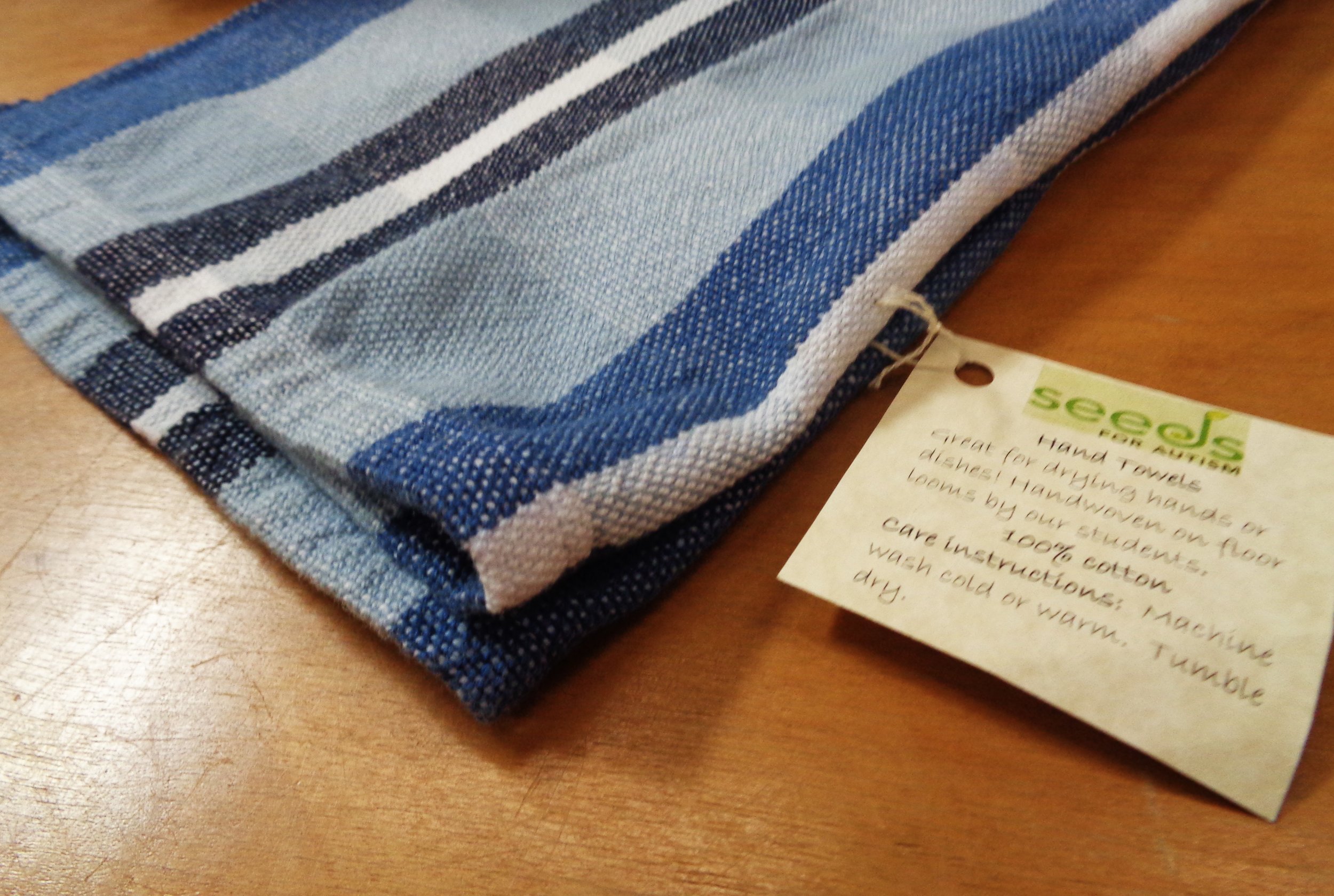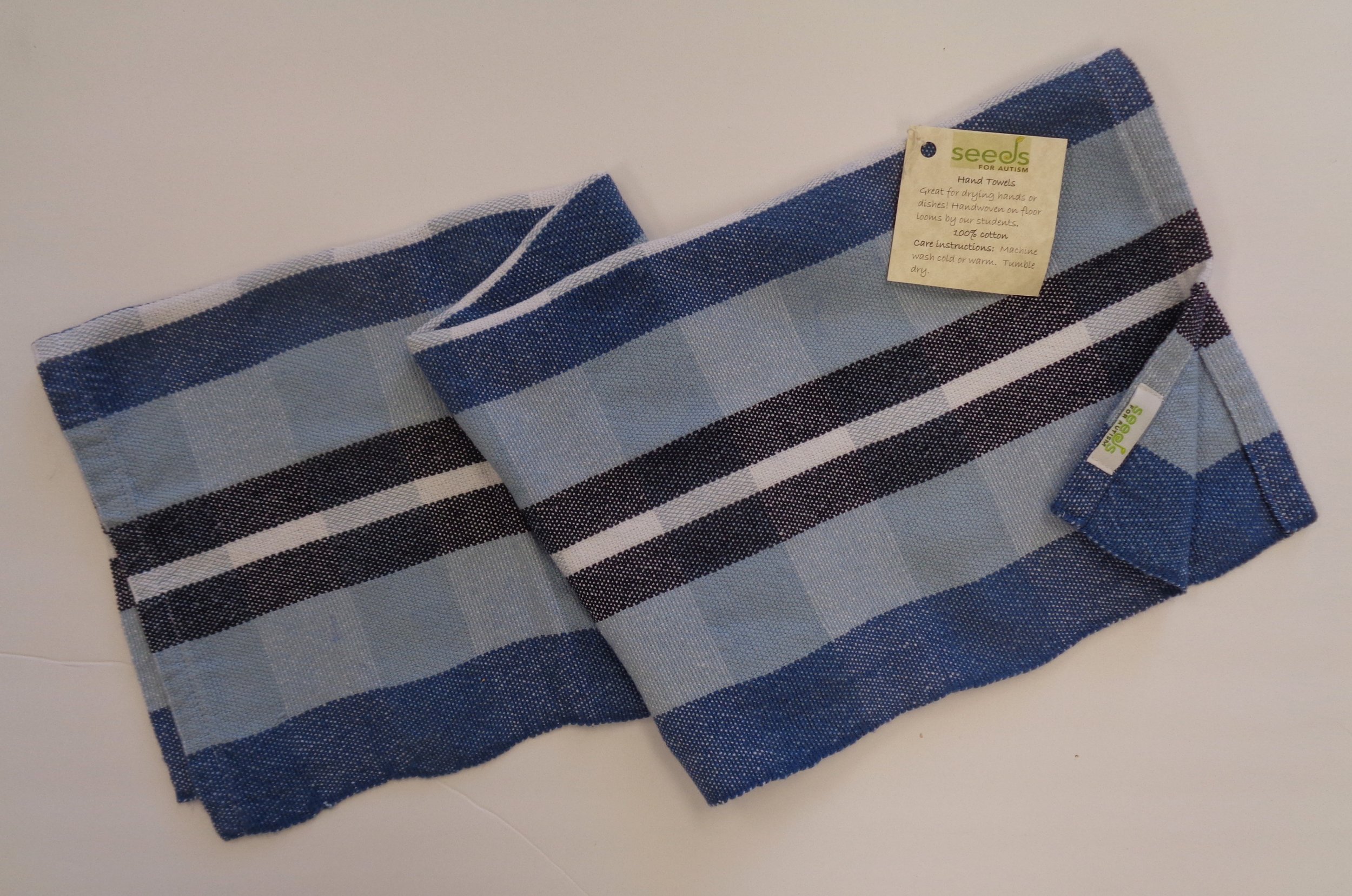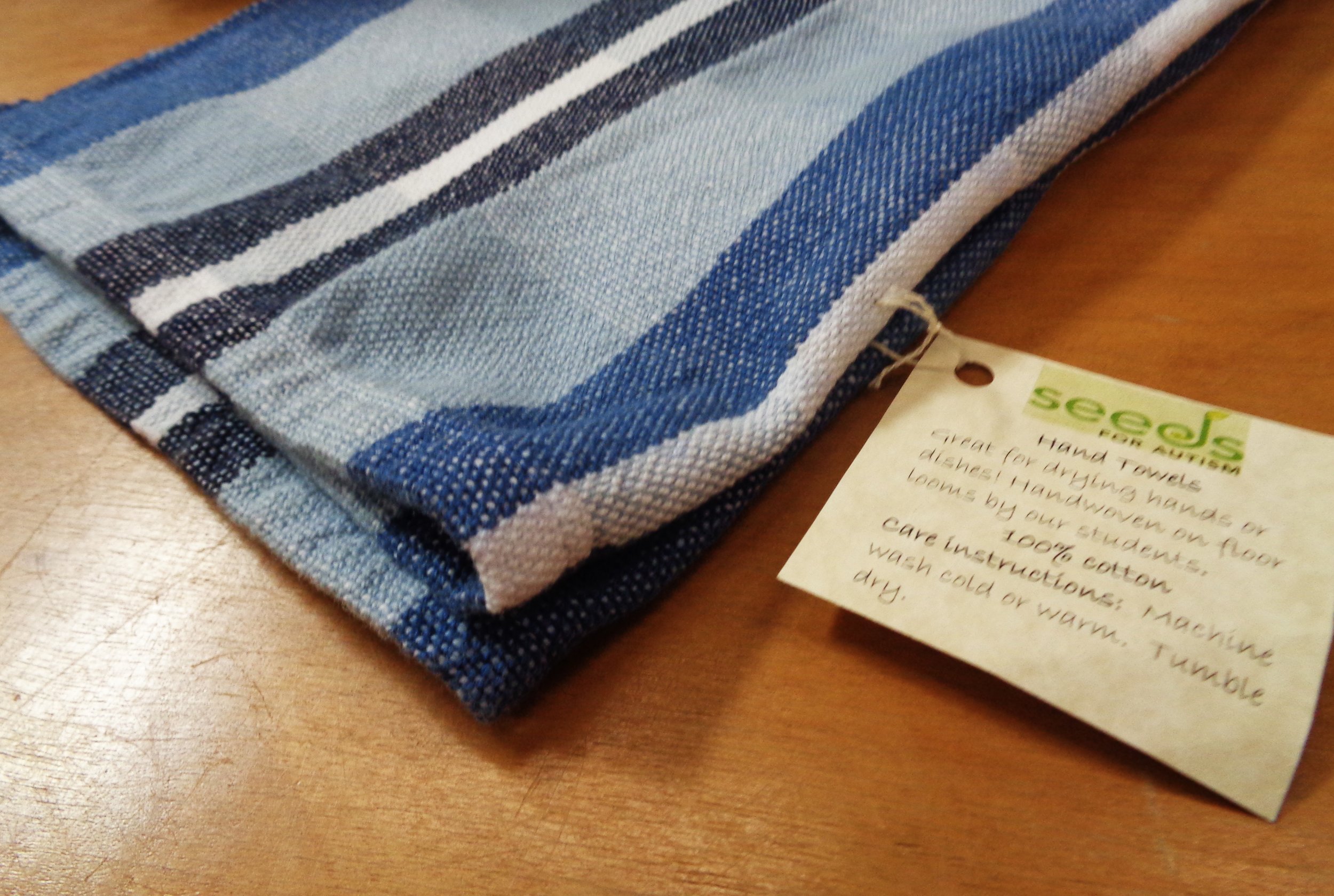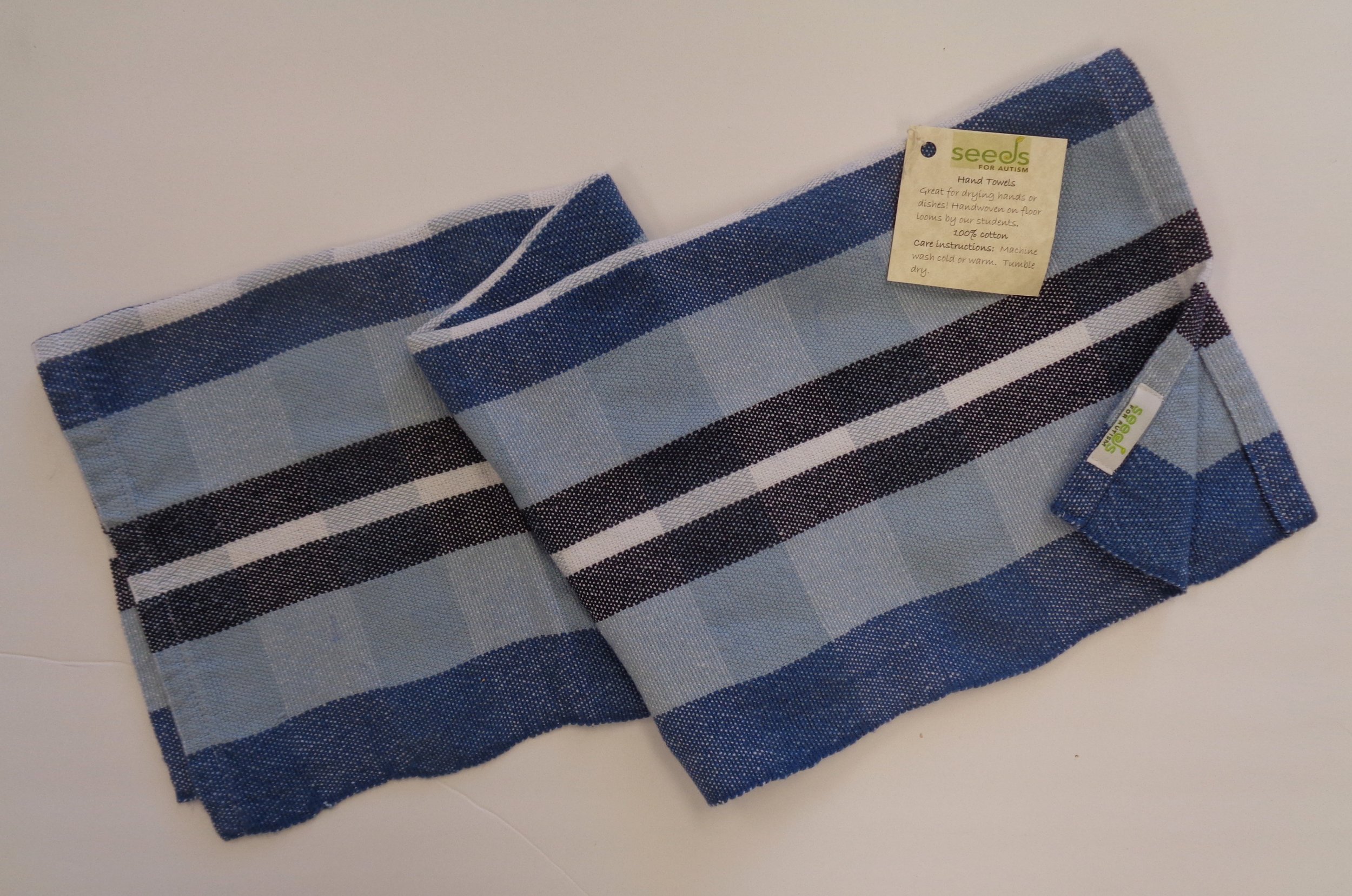 Hand Woven Dish Towels
These dish towels are hand woven on a traditional floor loom - An art form that has been in place for centuries. Layer by layer each towel is woven one thread at a time. It can take weeks to make a single woven towel. This takes patience and practice to perfect the look and feel of each individual cloth. All of these towels are made by adults on the autism spectrum.
$25.00 each
Color(s) and Measurements LxW: Blue and White, 16" x 26".
Material(s) and Technique: 100% Cotton, Machine washable. Hand woven on a traditional floor loom. All items are unique and handmade and will vary slightly in color and shape. Some items may have additional details. These items are not machine made. All of our products are made by an adult on the autism spectrum. We strive to make items as close to the measurements as possible. It is the slight variations that shows the human touch.